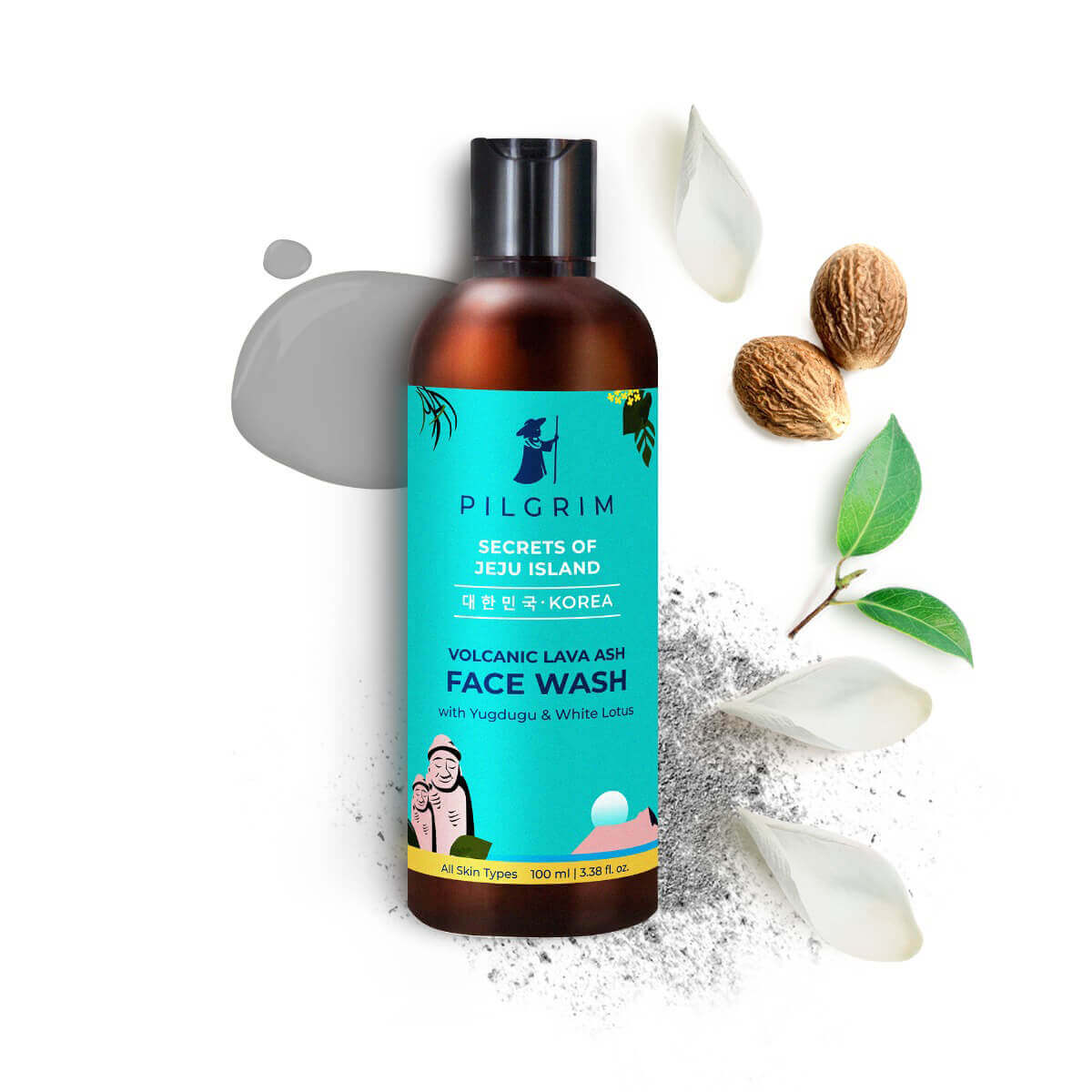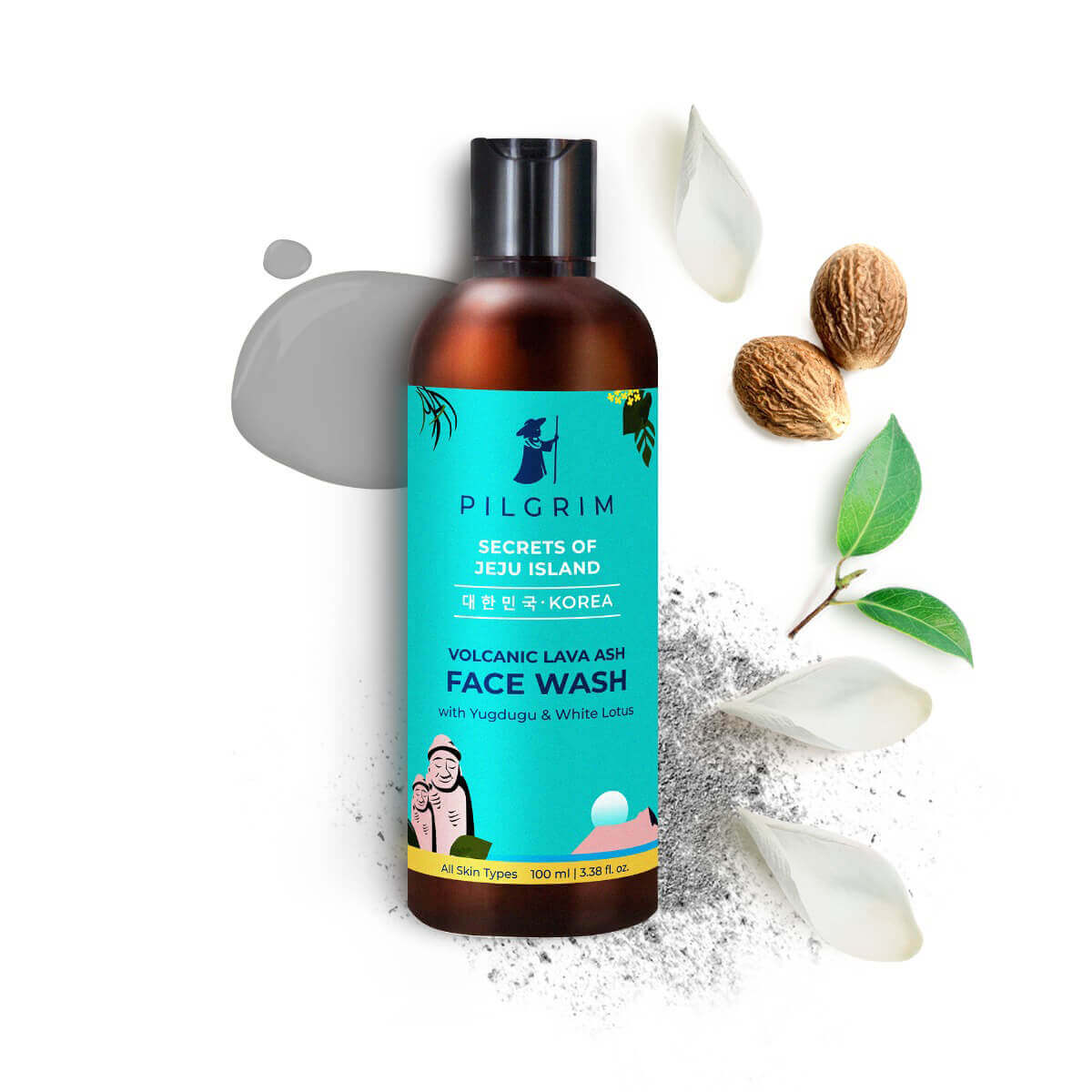 Volcanic Lava Ash Face Wash
Discover Pollution Proof Skin

Earn  
Rs. 34
  as PilgrimMILES
Range:
Secrets of Jeju Island, Korea
Delivery Options
Suitable For: All Skin Types
Size: 100 ml | 3.38 fl.oz
Code:

10ON2 -

10% Off + 5% Prepaid

on purchasing 2 units or products.

Code:

DEALOFTHEDAY25 -

25% Off + 5% Prepaid

on Shopping Above Rs. 2000


Know Your Product
Refresh your face with our powerful yet effective and gentle cleanser. Crafted with Volcanic lava ash, Yugdugu and White lotus, the non-foaming cleanser doesn't strip off the skin of its protective moisture barrier or disturb the natural pH, thus maintaining its integrity and youth. Volcanic lava ash is one of nature's most powerful purifiers. It penetrates deep into the skin and gently pulls out dust, grime and excess sebum, like a magnet, cleaning the pores. It also remineralises the skin to prevent breakouts and heals the skin from the inside out. Yugdugu dries out any active acne and controls redness. It also removes dead skin cells to reveal fresh and healthy-looking skin. White lotus further purifies, soothes and calms the skin to reveal the glow within. Rediscover your baby-soft, bouncy and clear skin once again!
FAQs
---
Can this product be used by both men and women?
Yes, this product is unisex and can be used by both men and women.
Which skin type is this product suitable for?
This product is suitable for all skin types.
How safe are your products for use & do they contain any harmful chemicals like sulfates, parabens, etc.?
All our products are COMPLETELY SAFE for use. We are very choosy when it comes to ingredients' selection, and are strictly against using any harmful chemicals including parabens, sulfates & mineral oils. You can read more about our code of conduct THE PILGRIM CODE here
How do I use this product to get the best results?
Please refer the HOW TO USE section for detailed explanation.
I have sensitive skin, can I use this product?
Yes, all our products are completely free from any harmful chemicals, including parabens, sulfates & mineral oils read more and hence are suitable even for people with sensitive skin. Note: If you think you have certain skin conditions (e.g. prone to rashes, extra-sensitive skin, etc.), a patch test is recommended before using the product.
What are the main benefits of using this face wash?
This face wash acts like a dirt magnet for your skin. Use it to combat the various harmful effects of pollution. It penetrates deep and unclogs pores from all kinds of pollutants, dust and grime. Yugdugu dries out active acne and reduces the frequency of breakouts, while White Lotus purifies the skin making it fresh and vibrant.
Will it make my skin dry, as it's a deep cleaning face wash?
No, it will not make your skin dry. While Volcanic Lava Ash unclogs the pores and remove any excess oil, Yugdugu and white lotus makes sure that your skin stays well hydrated with the essential moisture it deserves.
Is it helpful in reducing acne?
Yes, it is very helpful in drying out the active acne and works well to reduce the frequency of acne breakouts also.
Frequently Bought Together
Recently Viewed
DEAL OF THE DAY
Get up to 25% OFF on our Products & Rituals Use coupons available at Checkout.
OFFER EXPIRING IN
16:41:01
INITIATE CHECKOUT

Free Shipping
On Orders Above Rs299
Easy Payment
UPI / Cards / NetBanking
COD Available
At No Additional Cost