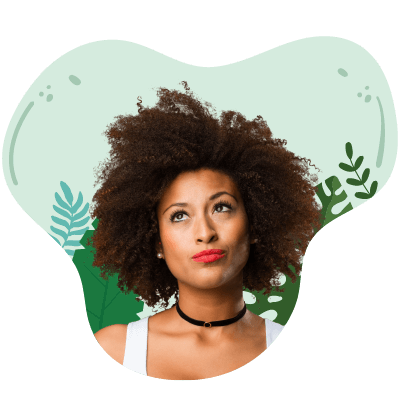 You ask, We Answer
Orders
---
How do I know that my order is confirmed?
As soon as you place the order, you will recieve a confirmation email including order number and the estimated time of delivery.
Can I modify my order after placing it?
An order can not be modified, once placed. Although, you can contact us at email (hello@discoverpilgrim.com) or contact customer care (Mobile: 74000 97974) and we will do our best to assist you.
How can I track my order? / When will I recieve my order
Once your order is shipped, you will recieve an email with all the required information (shipping company, AWB number, etc.) to track your order.
Will I have to bear the shipping charges?
We offer free shipping for all orders abov a certain value, which is notified from time to time. We also offer Cash-On-Delivery to many locations at no additional charge. You should consider the shipping rates shown at the time of check-out to be final.
Do you have Cash On Delivery (COD) facility?
Yes, we do have Cash On Delivery facility on all our orders (orders above Rs. 500)
What are the different ways I can order Pilgirm products?
"You can order Pilgrim products online from various stores including: www.discoverpilgrim.com, www.amazon.in, www.flipkart.com, www.nykaa.com. In case you want to place an order via email or call, please contact our customer care at hello@discoverpilgrim.com or Mobile: 74000 97974 for assistance. If you want to sell Pilgrim products from your store or website, please contact us at hello@discoverpilgrim.com or +91 7400097974
How much time does it take for the order to be delivered?
"Once you place the order, it is shipped within 2 business days and you can expect it to be delivered withing 4-5 business days. Note: Remote areas, unexpected weather conditions and natural calamities might affect the actual delivery time."
Can the billing address be different from the shipping address?
Yes, the billing and shipping addresses can be different.
Do you ship outside India?
No. We currently ship in India only.
Order & Payments
---
What do I do if I'm having trouble making payments online?
Kindly contact us at hello@discoverpilgrim.com or+91 7400097974 and we will assist you in making the online payment.
Returns
---
Loyality Program
---
How do I redeem my Pilgrim miles?
Kindly refer here
Referral Program
---
How do I refer a friend and earn referral rewards?
You can find the details here
Contact Us
---
How can I get in touch with Pilgrim?
We would love to hear from you. Please get in touch athello@discoverpilgrim.com or+91 7400097974
Ingredients
---
What is THE PILGRIM CODE?
We believe that a product is only as good as its worst ingredient and hence while selecting (and more importantly rejecting) the ingredients here at Pilgrim, we follow a strict code of conduct, called THE PILGRIM CODE. To know more, please click here
What are the Toxic 20?
We are strictly against the use of any harmful chemicals including the popular ones: parabens and sulfates. The list is much longer and hence we have collectively named it as "The Toxic 20" . Please spare a minute and read more about it
here
Are you a clean brand?
"Yes! And we are proud of it :) Please spare 2 minutes and read about the code of conduct (known as THE PILGRIM CODE ) we follow at Pilgrim to select what goes in our products and what stays out."
Do you use sulfates or parabens in your products?
"NO, we are very choosy when it comes to ingredients' selection, and are strictly against using any harmful chemicals including parabens and sulfates (both SLS & SLES). You can read more about our code of conduct " THE PILGRIM CODE " here. NOTE: Be careful while buying sulfate free products. There are brands which tell you the half truth and say they don't use SLS, while sulfates include both SLS and SLES."
For how long are the products safe to use?
We recommend that you use the products within 6 months of opening it, or upto the best before date, whichever is earlier.
Are the fragrances used safe to use?
Our fragrances have been carefully chosen and tested to ensure they are compatible with hair & skin.
Animal Testing
---
Do you test your products on animals?
NO, we are strictly against animal testing. Although, what we do test on friends and family :). It just makes sure that only the best products reach you.
Products
---
Are your products 100% natural?
We believe that whether natural or synthetic, the ingredients should be biocompatible with your skin. Not all natural ingredients are good for skin/ hair and not all chemical ingredients are bad. Most of the ingredients we use are natural and have been carefully selected. Please read about THE PILGRIM CODE to know more.
Are your products suitable for sensitive skin?
Yes, however, we recommend a patch test to ensure it suits you. No two people are the same.
Are your products vegan / vegetarian?
Yes, absolutely!