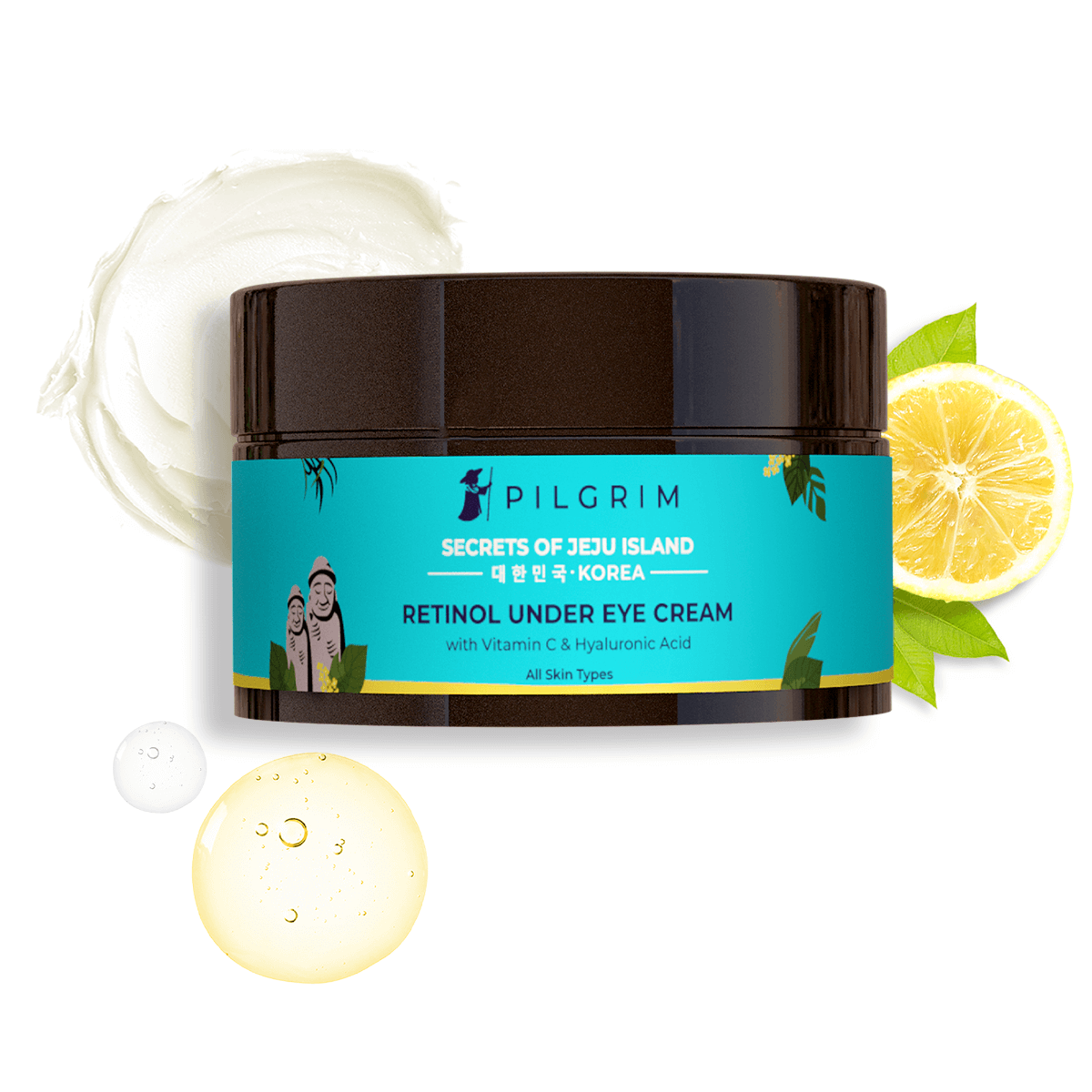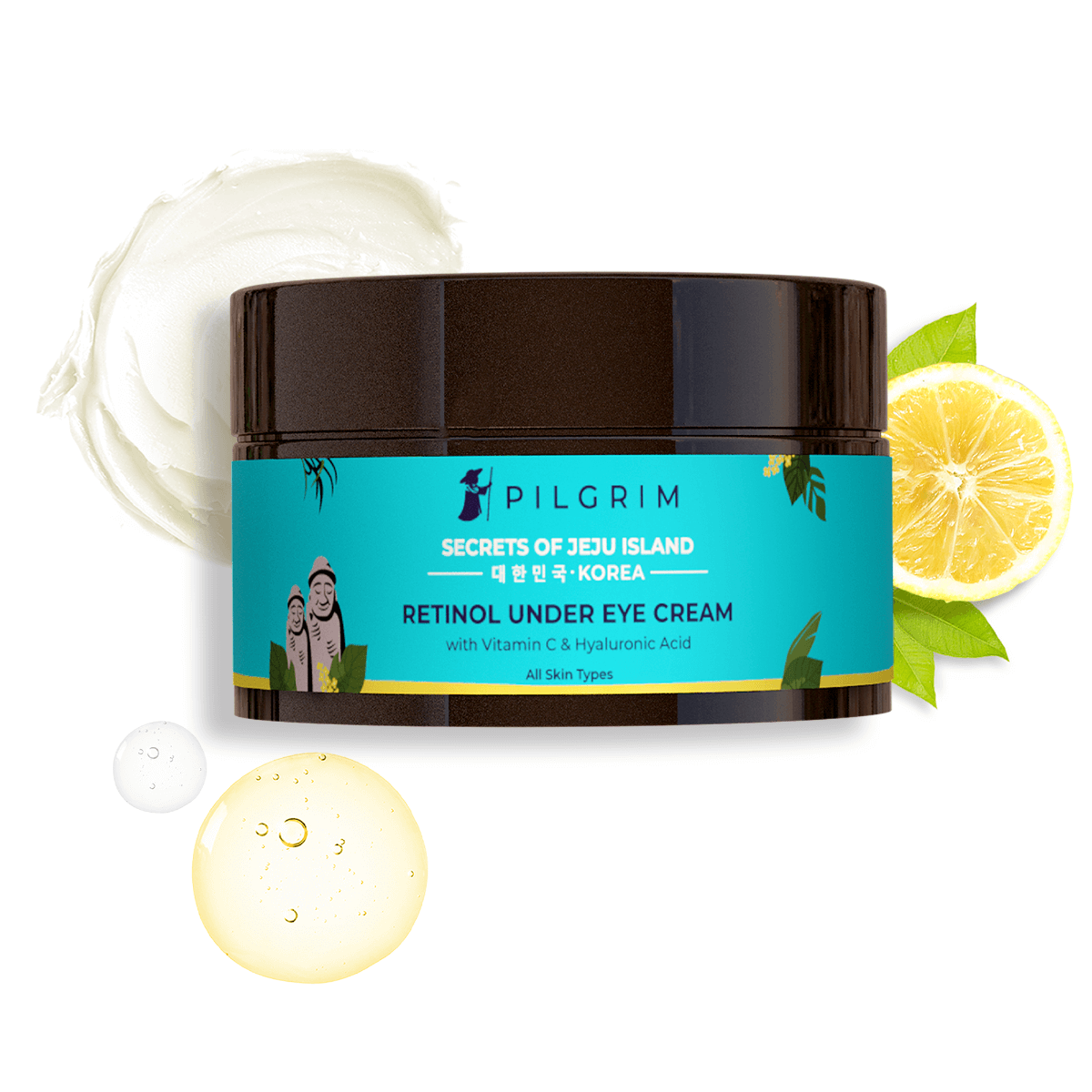 Retinol Under Eye Cream
Discover Youthful And Vitalized Skin

Earn  
Rs. 40
  as PilgrimMILES
Range:
Secrets of Jeju Island, Korea
Delivery Options
Suitable For: All Skin Types
Size: 30.0 gm
Code:

FEB30 -

15% Off + 10% CB

+ 5% Prepaid OFF on Shopping above ₹1000

Code:

DOTD25 -

25% Off + 5% Prepaid

on Shopping Above ₹2000


Know Your Product
Since the skin around the eyes is delicate and becomes thinner with age, it is the first to show the effects of ageing like fine lines and wrinkles. Therefore, the most important step in the skincare regime is taking care of the eye area. Stress, lack of sleep and environmental aggressors add to the genetic ageing process and may translate into puffiness, under eye bags, dark circles and droopy eyelids that can make us look aged and tired. The Pilgrim Retinol Night Eye Cream is formulated to prevent and reverse these concerns. Retinol, the gold standard ingredient for anti ageing regimes, balances the cell turnover rate to reveal fresh smooth skin from underneath. It also promotes synthesis of collagen and overtime thickens the skin surrounding the eyes, thereby erasing and preventing fine lines. White Lotus brightens and soothes the undereye area. Packed with vitamins, antioxidants and flavonoids, it is the superfood of skin that nourishes as you sleep Wake up to a young and fresh self cause as they say, the eyes are the windows to one's soul!
DEAL OF THE DAY
Get up to 25% OFF on our Products & Rituals Use coupons available at Checkout.
OFFER EXPIRING IN
2:45:56
INITIATE CHECKOUT

Free Shipping
On Orders Above Rs299
Easy Payment
UPI / Cards / NetBanking
COD Available
At No Additional Cost