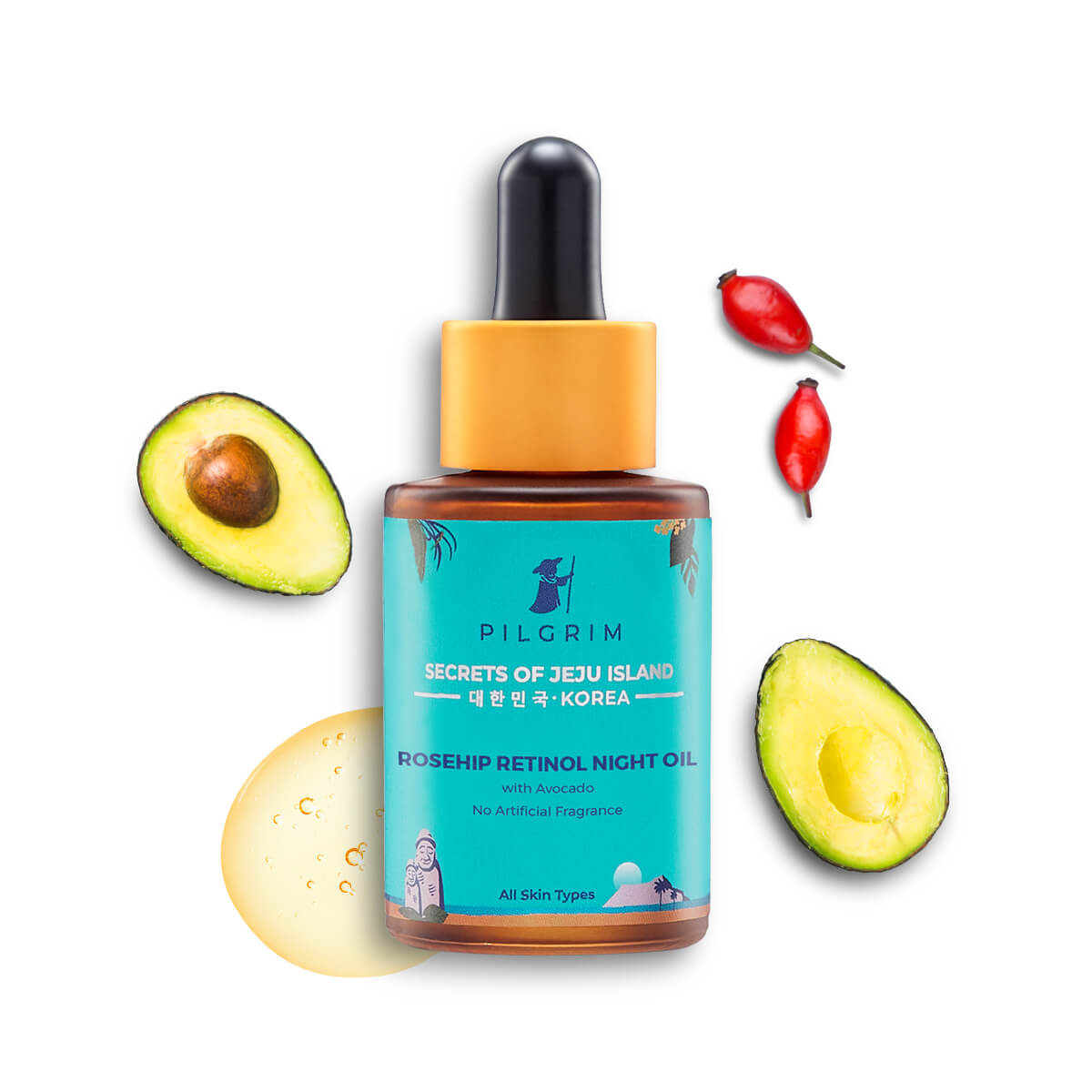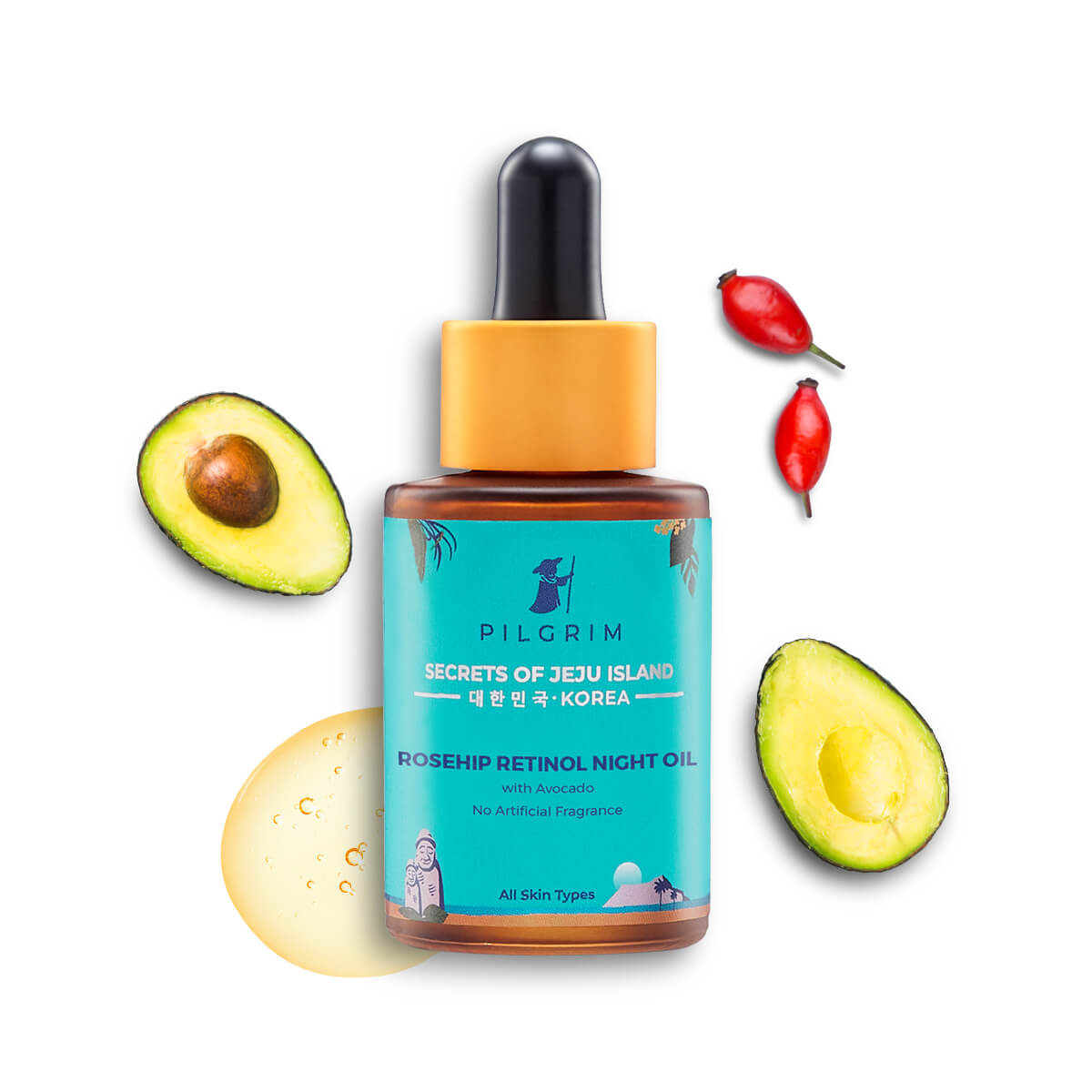 Rosehip Retinol Night Oil
Discover Bright & Youthful Skin

Earn  
Rs. 59
  as PilgrimMILES
Range:
Secrets Of Jeju Island, Korea
Delivery Options
Suitable For: All Skin Types
Size: Net Vol.: 30.0 ml | 1.0 fl. oz.
Code:

FEB30 -

15% Off + 10% CB

+ 5% Prepaid OFF on Shopping above ₹1000

Code:

DOTD25 -

25% Off + 5% Prepaid

on Shopping Above ₹2000


Know Your Product
Wake up to luminous, glowing skin with the Pilgrim Rosehip Retinol Night Oil. Designed to act synergistically with the body's repair mechanism at night, it rejuvenates the skin as you sleep. Retinol, the gold standard ingredient in anti-aging regimes, accelerates the cell turnover to reduce the appearance of fine lines & wrinkles. It refines and makes your skin texture looks silky smooth. And keeps it blemish-free by actively reducing the frequency of breakouts. Rosehip Oil is rich in vitamin C that brightens the skin, fades dark spots, and makes it even-toned. It stimulates the production of collagen to maintain firmness and elasticity. Also rich in Linoleic acid, it balances sebum production to control shine. Avocado Oil, one of Nature's best sources of healthy fatty acids and skin-essential nutrients like vitamins A & E, moisturizes and softens the skin. Acts as a natural sunblock to prevent Age/Sunspots. Nourishes the deepest layers of the skin to keep it supple and glowing. The ultralight formula is absorbed into the skin almost instantaneously and works throughout the night to maintain a visibly bright and youthful visage. Keep the Glow on!
Frequently Bought Together
Recently Viewed
DEAL OF THE DAY
Get up to 25% OFF on our Products & Rituals Use coupons available at Checkout.
OFFER EXPIRING IN
17:59:49
INITIATE CHECKOUT

Free Shipping
On Orders Above Rs299
Easy Payment
UPI / Cards / NetBanking
COD Available
At No Additional Cost