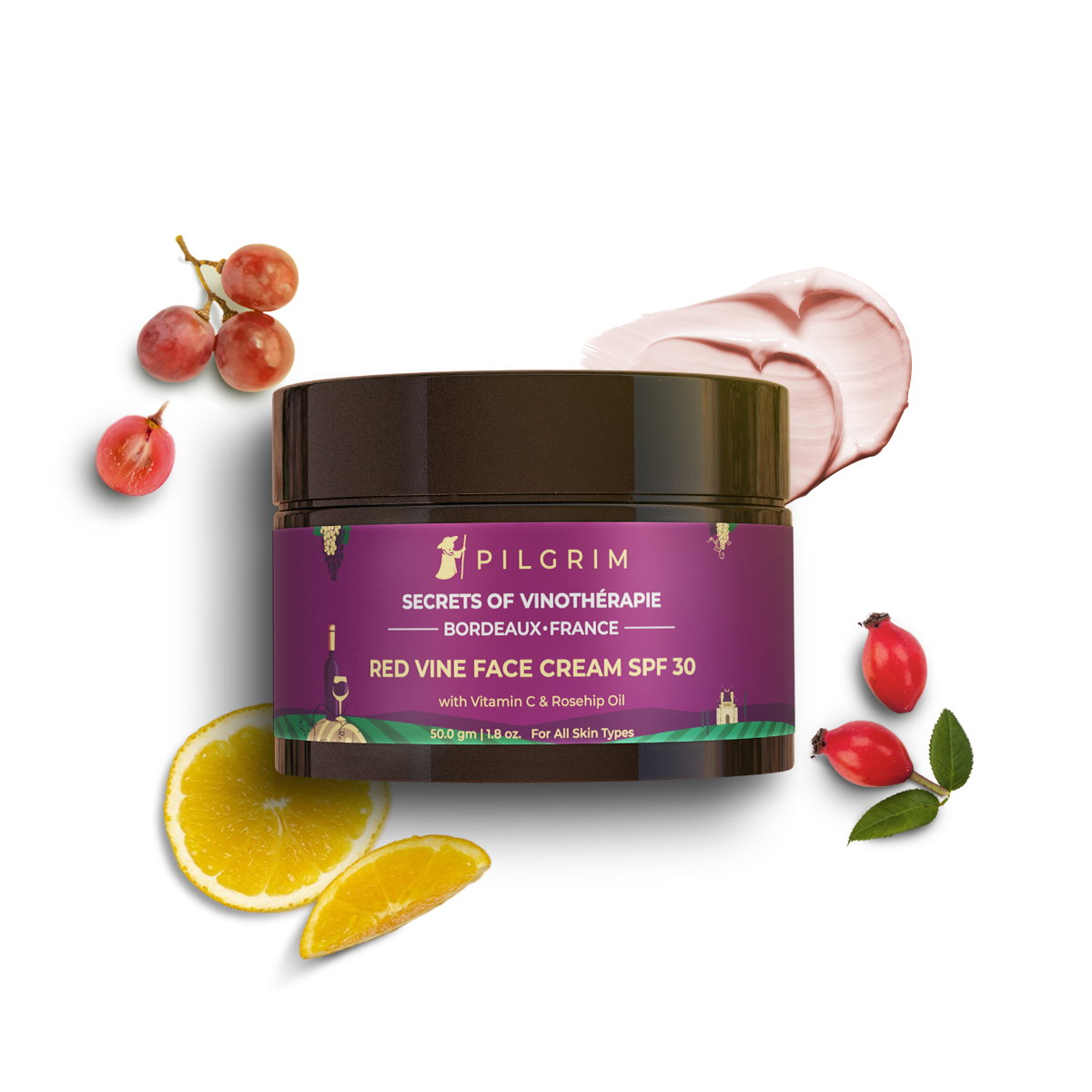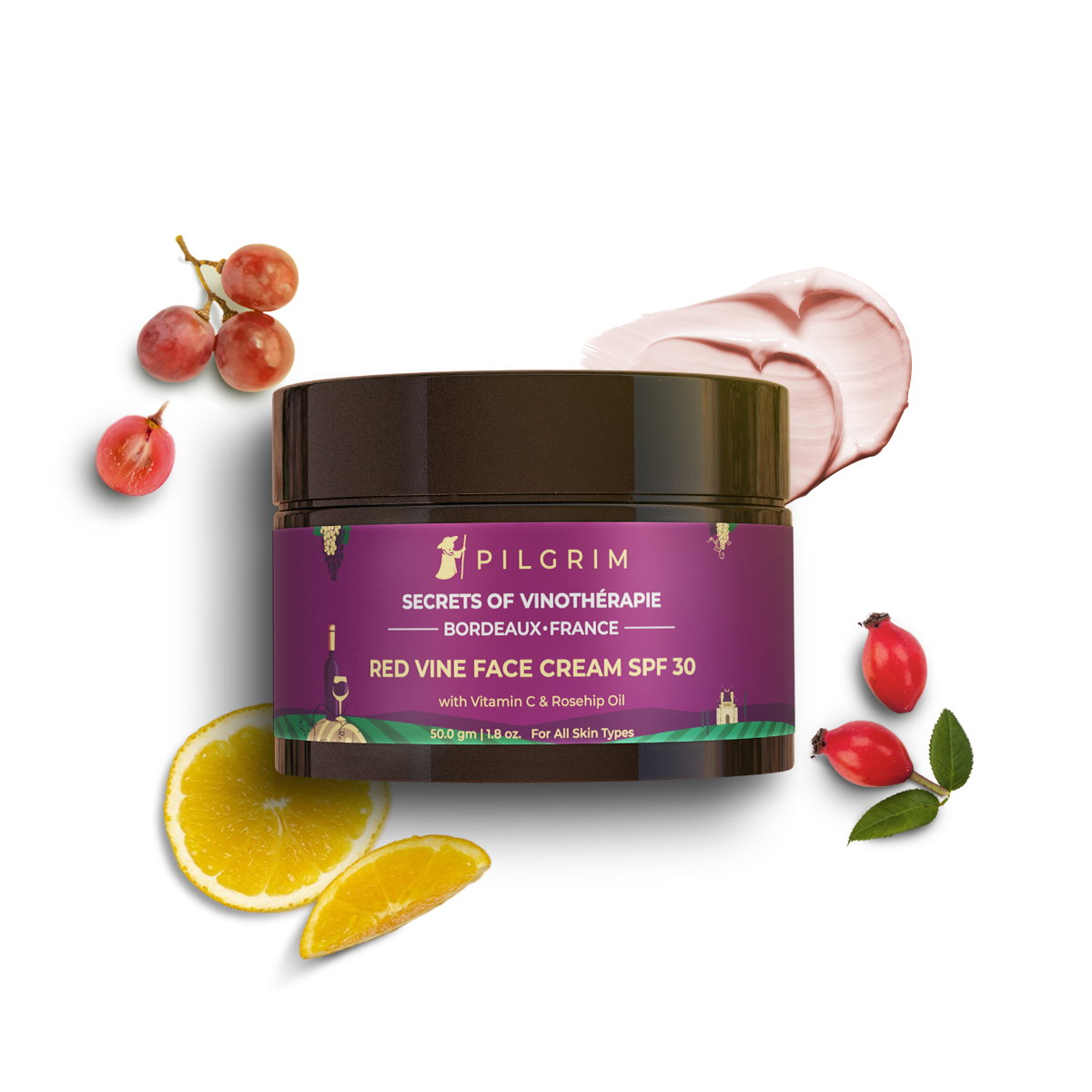 Red Vine Face Cream Spf 30 (PA+++)
Experience Firm & Radiant Skin

Earn  
Rs. 49
  as PilgrimMILES
MRP:
Rs. 550.00
Rs. 499.00
SAVE (9%)
Range:
Secrets of Vinothérapie, Bordeaux, France
Delivery Options
Suitable For: All Skin Types
Size: 50.0 gm | 1.8 oz.
Code:

FEB30 -

15% Off + 10% CB

+ 5% Prepaid OFF on Shopping above ₹1000

Code:

DOTD25 -

25% Off + 5% Prepaid

on Shopping Above ₹2000


Know Your Product
Red Vine Face Cream with SPF 30 is a unique, multi tasking, rescuing formula that infuses the skin with moisture, antioxidants and regenerative compounds to revive the complexion and give long lasting sun protection. It provides the skin intensive moisturization to eliminate all signs of fatigue like dullness & dehydration lines. Red Vine extracts deliver potent anti ageing molecules to the deepest layers of the skin to regenerate & repair. Vitamin C reduces imperfections, fades dark spots and brightens for that unmistakable glow. Rosehip oil strengthens the skin barrier, prevents breakouts and visibly reduces redness. It also gives long lasting protection against all forms of photo-ageing. Light and bouncy in texture, it sinks into the skin without leaving an oily residue for a radiant matt finish. The most important and unmissable step in your morning routine for fresh, firm & healthy skin. Keep glowing all day long!
Frequently Bought Together
Recently Viewed
DEAL OF THE DAY
Get up to 25% OFF on our Products & Rituals Use coupons available at Checkout.
OFFER EXPIRING IN
2:35:17
INITIATE CHECKOUT

Free Shipping
On Orders Above Rs299
Easy Payment
UPI / Cards / NetBanking
COD Available
At No Additional Cost