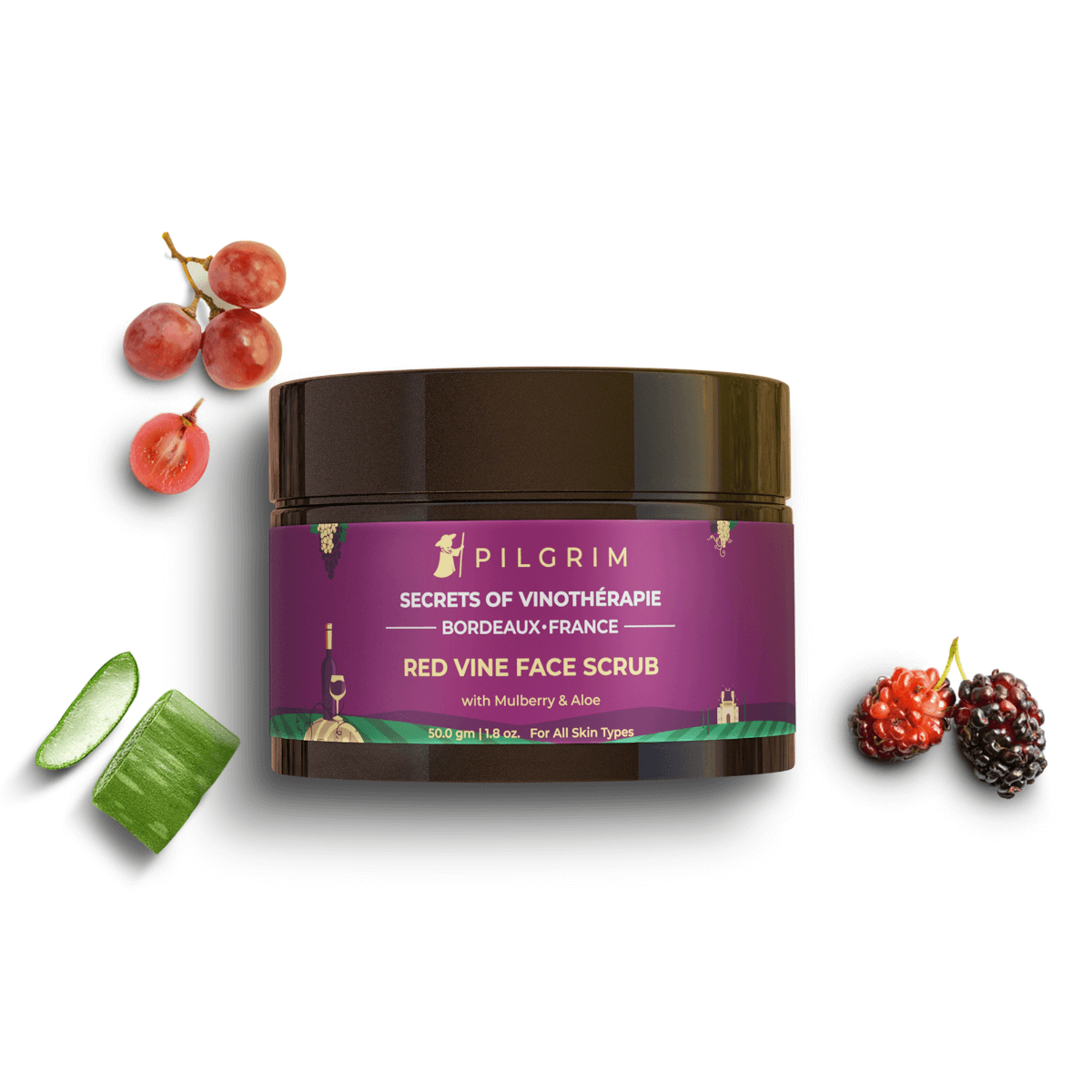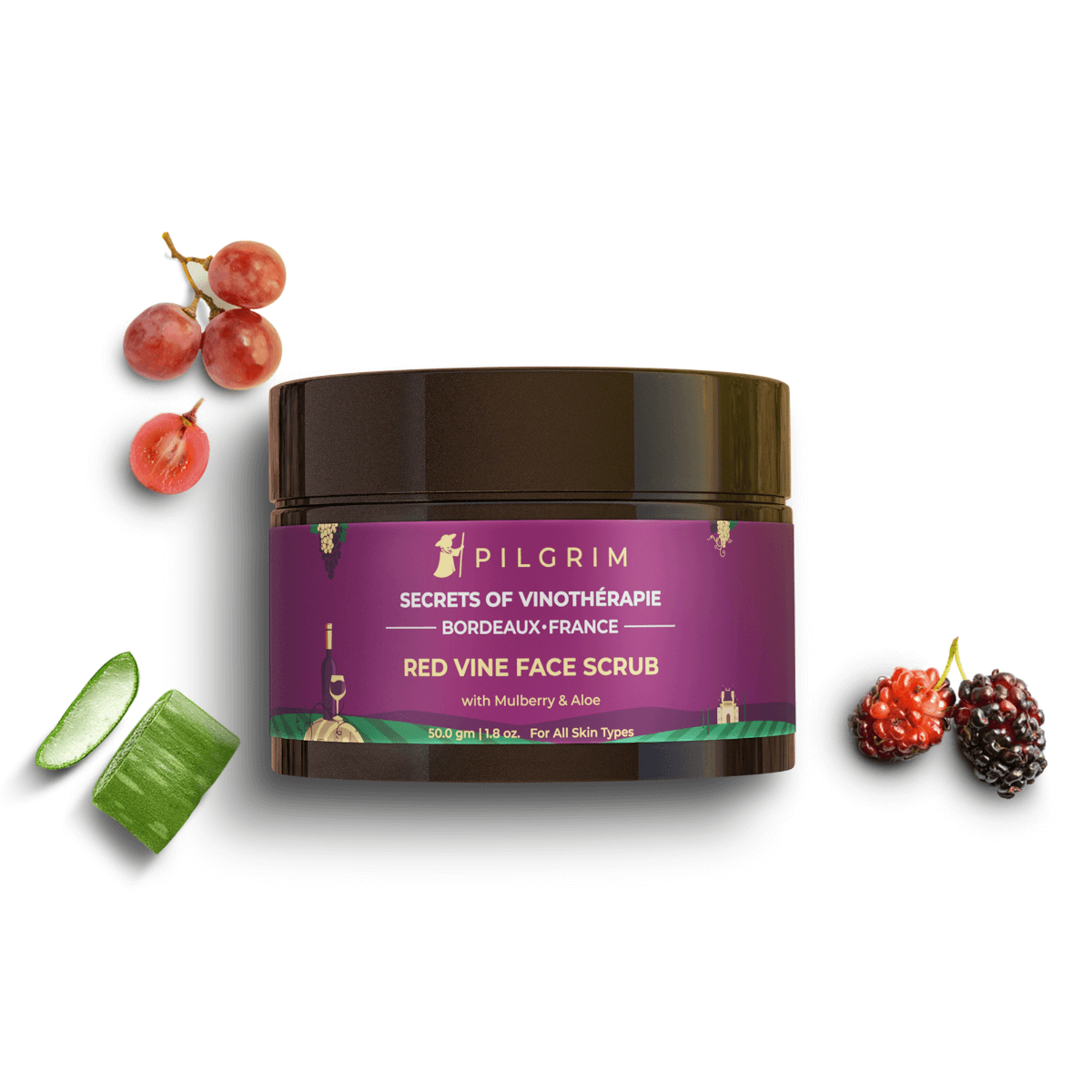 Red Vine Face Scrub
Experience Invigorated Skin

Earn  
Rs. 50
  as PilgrimMILES
Range:
Secrets of Vinothérapie, Bordeaux, France
Delivery Options
Suitable For: All Skin Types
Size: 50.0 gm | 1.8 oz
Code:

FEB30 -

15% Off + 10% CB

+ 5% Prepaid OFF on Shopping above ₹1000

Code:

DOTD25 -

25% Off + 5% Prepaid

on Shopping Above ₹2000


Know Your Product
Take off the veil of dull, tired skin and reveal a fresh, rosy, radiant visage. Crushed rice is a powerful skin polishers that slough off accumulated dead cells & debris to allow the skin to better absorb nourishing elements of your skincare regime. Unlike traditional scrubs, the pilgrim scrub with its cooling gel texture is so gentle that it has no down time i.e. the time you wait for the redness to settle after exfoliation. Treat your skin to the goodness of Red Vine and opulent Mulberry for a baby-soft, kissable glow that is at the heart of a flush, youthful complexion.
Frequently Bought Together
Recently Viewed
DEAL OF THE DAY
Get up to 25% OFF on our Products & Rituals Use coupons available at Checkout.
OFFER EXPIRING IN
3:40:16
INITIATE CHECKOUT

Free Shipping
On Orders Above Rs299
Easy Payment
UPI / Cards / NetBanking
COD Available
At No Additional Cost